Dear Friends,
Purely for fun, I hope to bring you some recommendations for reading/listening/film-watching, focusing on things that are a little "under the radar"... If you should ever have any suggestions, please do let me know!
Our first recommendation? A sweet little low-budget comedy called The Decoy Bride:
Available on Netflix, Amazon Prime, and iTunes.
David Tennant is delightfully clueless and charming as a British novelist-turned-tortoise (you'll have to watch the film for that reference!). For Doctor Who fans, it might be strange to watch this film, but completely worthwhile.
And then he does this...
Kelly Macdonald is one of my favorites. Just look at her. Seriously. Don't you want to give her a hug? I mean, this is in fact what I look like every time I've ever travelled anywhere.
And her conversations with her Mum are charming and frank.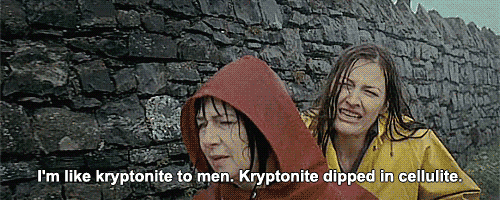 She's fantastic in other roles:
No Country for Old Men: Carla Jean
Finding Neverland: Peter Pan
Gosford Park: Mary
Harry Potter: Helena Ravenclaw
Brave: Voice of Merida
Anna Karenina: Dolly
And then there's the setting. Ahhh...how gorgeous! Scottish isles, yes please...
Until Soon,
Sara / "Jane" xx
All images are courtesy of The Decoy Bride, an IFC Film. For more on The Decoy Bride, visit: http://www.ifcfilms.com/films/decoy-bride